Fast rolling shutter doors, also known as fast soft shutter doors, can always be seen in food, chemical, textile, electronics, supermarkets, refrigeration, logistics, warehousing, and other fields. It can maintain a clean environment for indoor places, such as combined with roller shutter door sealing strip brush, the effect is better.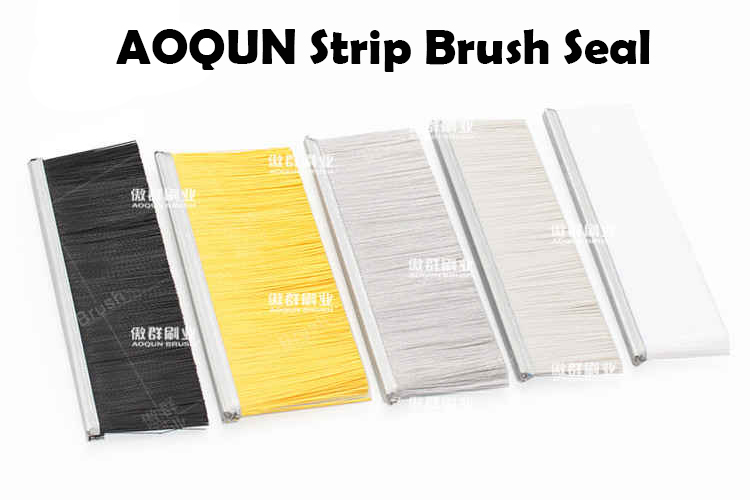 The roller shutter door sealing strip brush is used in combination with the aluminum alloy base and the sealing strip brush. Common aluminum alloy bases include h-type, F-type, Y-type, and T-type, and aluminum profiles of different specifications can be customized according to the use environment; sealing strip brushes are generally made of nylon, because nylon is soft, resilient, and durable. It is not deformed by grinding, and the sealing effect is good, which saves replacement costs for rolling shutter doors that are frequently opened and closed. Rolling shutter door installation sealing strip brush also has the functions of thermal insulation, heat insulation, sound insulation, dustproof, waterproof, insect and rat prevention, energy saving and environmental protection, it is indeed a "smart thing"!
Aoqun Brush Factory can customize a variety of door seal brushes (such as garage doors, revolving doors, sliding doors, KFC doors, screen doors, etc.) The customer's door body needs to use drawings and samples, design and customize the aluminum alloy base sealing strip brush.